110 Years of Youth Through Yoga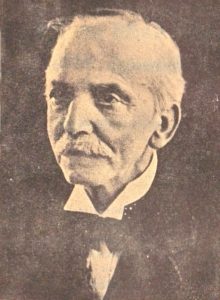 110 Years of Youth Through Yoga
PREFACE
WHAT IS YOUTH?
YOUTH REPRESENTS A STATE OF UNIMPAIRED
HEALTH.
WHAT IS YOGA?
YOGA IS AN ANCIENT INDIAN PRACTICE OF UTILISING THE PURE ESSENCE OF THE AIR WE BREATHE, KNOWN AS THE "PRANA".
"PRANA" IS THE SOURCE OF ALL VITALITY UPON WHICH WE BASE OUR YOUTHFULNESS.
BY THE PRACTICE OF YOGA THE "PRANA" CAN BE BROUGHT UNDER CONTROL TO PRODUCE THE GREATEST BENEFITS — PHYSICALLY, MENTALLY AND SPIRITUALLY, AND TO RELIEVE PAIN AND DISCOMFORT.
YOGA IN MANY WAYS IS THE POWER OF THOUGHT.
This "thought power" is directed by CONCENTRA TION, and it naturally follows that before you can intelligently direct THOUGHT POWER you must learn HOW TO CONCENTRATE.
The best time for concentration is first thing in the morning and last thing at night.
Spend at least 15 minutes, twice a day, and make it a regular practice.
Please do not do it only when you feel like it and miss two or three days at a time, and think you can make up for lost time by 'doing double one day and a little the next. You must be persistent and consistent. You will find the continued effort will produce the quickest and best results.
The more perfect you become at concentrating the sooner the definite results begin to manifest themselves, and once you find you are getting results, no matter how slight they may 'be at the beginning, then you will find yourself making rapid progress. You will have proved to your own satisfaction that you now have the knowledge and power to control and this will enable you to make your hopes, aims and ambitions become realities.
FOREWORD
ABOUT MYSELF ANI) HOW I CAME TO BE INTRODUCED TO YOGA.
No doubt you have recently read in your Daily Press, that I have attained the wonderful old age of ONE HUNDRED and TEN YEARS. I was born on July 11th and baptised November 10th, in the year of our Lord, 1829.
You will find the authentic records in the Register of the Church of Saint George, Bloomsberry, London. These have been confirmed by the authorities of the Westminster Hospital, London, who 'have taken great interest in my general health, particularly my eyesight which started to fail me in my 109th year.
I have no doubt many people when they read that I am 110 years old, will conjure up in their mind's eye a wizened old man, either being wheeled about in a bath chair, or bed ridden, dependent upon any kind soul to help me about.
Let me at once put you right on these points. I certainly am not decrepit and helpless—and can boast I am quite a long way from any such deplorable condition. I am still very active; my brain still has the quality of being able to function quite normally; my general health is excellent. I admit my eyes trouble me slightly, but with the aid of glasses which I only started wearing recently I can still do my own writing and get about unaided. I still enjoy my food and I am not a total abstainer.
My memory can take me back to the time when I was five years old. I have seen many changes during more than a century of the march of time, and during my calling as a journalist I have managed to meet many great people and seen unique sights in many parts of the world. My earliest vivid memory takes me back to the burning of the Houses of Parliament in London, also the ascension of Queen Victoria to the throne. I have conversed with the great Charles Dickens and the equally great Disraeli. I can remember the distressing illness of the Prince of (Wales (afterwards King Edward VII) and the great rejoicing of the populace of London when he recovered. There are hundred's of other incidents in my life which to the ordinary person may seem outstanding, 'but to myself just seem like simple events. But the episode in my life which I can never forget is the one that was the means of my introduction to YOGA.
I will give you briefly the outline of the remarkable manner in which I made the acquaintance of the venerable teacher of the Yoga philosophy, and to which meeting I at tribute my longevity.
It happened in India. I was making a visit to the Holy City of Benares in' the year 1852, during a time when the natives were pouring into the town in their thousands to celebrate one of the annual feasts. I happened to be in the vicinity of a skirmish between some Hindus and Moslems, and seeing a mob beating a poor old man 'unmercifully', I interfered. As I was a white man my commands were obeyed and they left him alone, 'but not before he had suffered severely and was nearly dying.
I got him removed from the crowd and helped to wash and bind some of his cuts and wounds.
This old man happened to be a Great Guru" (the highest grade of Yogi), whose name was Swami Ghakrananda.
In return for being instrumental in saving this man's life, he offered me what he considered to be the greatest blessing one mortal can bestow upon another—The PHILOSOPHY of YOGA. He became my teacher, and at that time he was ONE HUNDRED and FORTY-SEVEN YEARS OLD.
You can now understand why I say I date my real life from the day I came in contact with that wonderful 'master of the YOGA Cult. It is a system of philosophy combined with a series of 'bodily, mental and spiritual exercises that have been practised in India for thousands of years.
Should take a period of eight weeks to complete.
Lesson 1.         TO PUT BODY, MIND AND SPIRIT IN TUNE WITH THE ETHER.
Lesson 2.         TO INCREASE MUSCULAR ENERGY AND IMPART BODILY VIGOUR.
Lesson 3.         TO INCREASE RHYTHM AND HARMONY OF BODY AND MIND.
Lesson 4.         SELF CONTROL AND POWER THROUGH MENTAL AND PHYSICAL RELAXATION.
Lesson 5.         TO REDUCE OBESITY AND PROMOTE LITHESOMENESS OF FIGURE.
Lesson 6.         TO PROMOTE BEAUTY OF TONE IN SPEAK­ING AND SINGING VOICE.
Lesson 7.         TO CHARGE THE ENTIRE SYSTEM WITH A SPECIAL SUPPLY OF "PRANA", ENABLING IT TO MEET EXTRA CALLS ON PHYSICAL AND MENTAL ENERGY.
Lesson 8.         POWER THOUGH RELAXATION.
LESSON 1 – FIRST WEEK
TO PUT BODY, MIND AND SPIRIT IN TUNE WITH THE ETHER
On retiring, remove pillow and lie flat on your back; place your hands lightly on the pit of your stomach, close your mouth and through the nostrils inhale a slow, silent, deep breath.
Concentrate upon the idea that this breath is passing through the bones of your knees, the bones of the legs and arms, and thence draw it, in imagination, upward until it fills every part of the chest and lungs. Hold the breath there for five seconds, then open your mouth and exhale forcibly.
Inhale another 'breath as before, hold it for five seconds and exhale. While holding the breath affirm to yourself in thought, "Through all my organs I am drawing vitality from the PRANA." (This is the life substance of the ether that pervades this universe.)
The exercise as given will attune your entire system to the infinite potency of the vital force that governs all existence, and prepare you for further exercises that will expel all feeling of uneasiness, discomfort, and any pain you may be suffering in whatever part of your body.
Repeat this exercise 12 times. Then relax your limbs until they feel limp, and avoid all rigidity of the muscles.
Choose your easiest mode of lying clown, close your eyes and repeat 'mentally to yourself, "Oh, I am so sleepy, so very sleepy; I can't keep awake any longer." Repeat this affirmation and you will fall asleep and enjoy a splendid rest.
On waking in the morning, again lie flat on your back without a pillow. Place your hands behind the small of your back and clasp them, raise your legs and feet and your entire trunk two inches above the bed, and inhale a quiet, long breath through your nostrils. Draw the breath up to the chest and retain it for 15 seconds. Then open your mouth and, expel the breath forcibly while you allow yourself to sink down limp and loosely on the bed.
Repeat this exercise 12 times. At first you will tied it rather difficult, but persist and it will come easily. You will feel all through your 'body a sensation as of electricity passing through it; a tingling, glowing feeling. This shows that the influx of PRANA is benefiting you and is vitalising your system as nothing else can.
At the end of a week of these morning and night exercises you will be surprised at the effect on your features and on your general expression. Your eyes will 'be bright and sparkling, your cheeks' will have a healthy, rosy hue, your lips will be red, and, above all, you will go through your day's duties or pleasures with a wonderful feeling of well-being, such as no drug or cocktail could impart.
These will be your exercises for the first week, BUT, 4 bear in mind that while you are doing them you must CONCENTRATE on HEALTH, VIGOUR and HAPPINESS. Think to yourself, "I am receiving the vital essence of the all-pervading PRANA; I am strong; I am vigorous; my youthfulness is returning; I AM IN TUNE WITH THE INFINITE."
You will be surprised at the splendid results of the quiet affirmations. They are the most perfect form of auto suggestion and they cannot fall.
There is, however, one stipulation. YOU MUST FEEL COMPLETE CONFIDENCE IN THE EFFICACY OF YOUR AFFIRMATIONS. You must not only say to yourself, "I am strong, I am radiantly 'healthy, my youthfulness is returning," BUT YOU MUST FEEL SURE OF IT, and as surely it will all come to pass, and you will be a new being.
BANISH ALL DOUBT FROM YOUR MIND.
LESSON 2 – SECOND WEEK
THIS LESSON IS TO INCREASE THE MUSCULAR ENERGY AND IMPART BODILY VIGOUR.
You must always bear in mind that YOGA is spiritual mental and physical. But do not expect 'big muscles' when the physical part is practised.
After you have gone through the exercises as given in Part 1, begin the second week's exercises (in addition) in the morning on rising.
First Position. Stand erect, 'shoulders thrown back, arms hanging limp. Through the nostrils, inhale a long, deep breath. (Inhale easily; not by spurts.)
Send the breath through every part of the trunk. Hold it for fifteen seconds and, while doing so, repeat ten times to yourself easily, quietly, but with determination, "I am imbibing the God-given PRANA, the vital essence of which the Universe is composed and it is making me fit and radiantly 'healthy, vigorous, youthful and attractive. Tarn health, I am strength, I am youth. Nothing can daunt me, I am master of myself, and I can banish all pain, all doubt and all worry."
Now take a good, strong walking stick or club.
Clench the top of the stick firmly in your hand and lean on it. While you are doing so, bring pressure to bear on it from the wrist downwards with a slightly vibratory movement.
While pressing on the stick bend the head and the upper part of the body slightly forward and repeat to your self the affirmations as already (described.)
Then return to the original erect posture of the 'body and again assume the stick-clenching attitude.
Repeat this exercise ten times.
It will tune up the entire muscular system and impart a feeling of splendid self-reliance and vigour.
Always remember—You must banish all doubts about the exercises doing you good.
LESSON 3 – THIRD WEEK
TO JNCREASE RHYTHM ANI) HARMONY OF BODY AND MIND.
Lie flat on your back on your bed after having re moved the pillow. Place your fingers on your wrist after the manner of a doctor and ascertain your PULSE BEATS.
Having done so, inhale the 'ether as before directed, count three pulse beats while inhaling, count six pulse 'beat's while retaining, and count three pulse beats while exhaling the breath.
All the time, but especially so while retaining the breath, repeat the affirmations of health, youthfulness, vigour and attractiveness.
This exercise should be carried out fifteen times.
You will be astonished at the splendid, revitalising effect, but you must be particular about ascertaining your pulse beats and in breathing in time with them.
You may at first find it somewhat difficult to establish the correct pulsation, but persist a little and you will overcome the difficulty.
You will then have conquered the most important step on the road to perfect self-control, and remember perfect self-control means mastery over yourself and even over circumstances, always, of course, within the limitations pre scribed to human beings by a higher power.
The entire Universe is based on 'rhythm. RHYTHM is the potent agent that keeps it going; without rhythm the Universe would go to pieces, and now that you have establish ed rhythm 'between your bodily, mental and spiritual forces, the rest is in your hands.
You have but to command, to affirm with absolute certainty as to results, and the health you have wished for, the youthfulness you have longed to see return, the attractive ness of features, and the lithesomeness of figure that you desire ALL WILL BE YOURS.
This is no magic, nor is it a fairy tale.
Follow the instructions carefully, and with your whole mind concentrated upon them in complete confidence, and you will conquer.
LESSON 4 – FOURTH WEEK
First Section.
SELF CONTROL AND POWER THROUGH MENTAL AND PHYSICAL RELAXATION.
Underlying every phase of the Yoga exercises, in' themselves so extremely valuable, is a condition of calm and repose of mental and physical poise. This condition can be induced by relaxation of the muscles. The state of relaxation brings about a harmony between the physical, mental and spiritual elements of man that promotes not 'only a condition of well being, but one of real power.
This relaxation is not very easy to accomplish. It needs great determination, and above all, it requires that you grasp the real meaning of the words, LET GO.
To be able to do this, you must lie down flat on your back and have the will to relax all your muscles. When these, as you will feel, are lying limp with your limbs as loose as possible, BREATHE DEEPLY and without effort three or four times. Breathe through the nostrils, and hold each breath for the count of six pulse beats. Then, without lifting the upper part of your trunk, roll over gently to one side, whilst relaxing as before.
Next, roll over to the other side, again relaxing. Mean while, imagine to yourself that all your body and all your limbs are loose and limp.
Let your arms swing loose from the elbow, shake the upper part of your arms around limp and loose. Then swing your feet alternately, loosely from the ankle.
Do the same with your legs, one after the other, swinging them loosely from the knees.
Now stand erect, relax your legs one after the other, allowing them to swing quite limp from the knee.
Raise your arms in a straight line over your -head and next let one leg after the other swing limp from the thigh.
Raise your left knee as high as possible, and then allow it to drop down by it's own weight. Repeat this with the right knee.
Relax your head, allowing it to drop loosely forward, and then swing it backward and forwards by the motion of the upper part of the trunk.
Let the upper part of the chest fall forward quite limp.
Sit erect in a chair and relax your waist muscles. The result will be that the upper part of your body or trunk will pitch forward, as does a child's when it falls asleep in its chair and sometimes slowly falls out of it.
These exercises impart a wonderful sense of repose; they are an invaluable antidote to nerve strain, and after a very little practice they promote a most invigorating feeling of strength and self control.
Attention must again be called to the necessity of affirming to yourself that you are receiving the desired benefit from all you are doing. All the time you are taking the exercises in the first part of this lesson repeat to yourself at intervals, "My limbs and my entire body are relaxed and limp, and free from muscular strain."
In 'the following part of this lesson REVERSE THE PROCESS.
Instead of relaxing them, gently stretch your limbs. This means contracting your muscles for a few minutes, after which you again reverse the process by relaxing them as you did before.
A simple hut splendid form of stretching is as follows—­Stand erect, your legs spread out apart. Raise yourself on your toes and stretch yourself out slowly more and more as though you intended to reach up to the ceiling.
Conclude your physical relaxation exercise by an exercise in PURELY MENTAL relaxation. Sit down in an easy relaxed attitude. Try to withdraw your mind from all outside objects, and turn them to your inward, your REAL SELF. Imagine yourself as independent of your body, but dwell on the realness of your individuality, your higher ego.
Realise to yourself that, mere atom though you are in the immensity of the Universe, you are a particle of the spirit, immortal and indestructible, eternal, a piece needed to fit into the structure of the Great All.
Turn your thoughts into that direction, and when you will to return to your 'physical life, you will feel your body wonderfully refreshed. You will feel calm and strong and fit to undertake any task that may lie within the limits of your powers.
Your excursions into the upper regions of the mind have given you, so to speak, a renewed, lease of life, and in your revitalized state there will be no room for worry, for fear or even bodily pain.
Of course, you must not expect these results after one or two practices of the exercises.
YOGA is not miraculous. BUT—persist: have supreme confidence in your own powers, and sooner than you think, you will be surprised to find that you have really rejuvenated your life.


LESSON 5 FIFTH WEEK
TO REDUCE OBESITY AND PROMOTE
LITHESOMENESS OF FIGURE.
Lie flat on your back in bed, your pillow having been removed; take a long deep breath through your nostrils, and, in your imagination, direct the breath to the solar plexus, the region around the abdomen and the pit of stomach.
Repeat to yourself, "I am reducing my adipose deposit and my former lithesome figure is returning."
Repeat this with a feeling of absolute confidence and certainty twelve times while you hold your breath, all the while kneading with your fingers and thumbs the parts indicated (the abdomen, the pit of the stomach, and all around).
Then raise your legs and your trunk as directed in Lesson 1 (morning exercise) and repeat the affirmations seven times.
At the end of a week of these exercises, if you carry them out as directed, and always in the spirit of absolute certainty and confidence, you will be surprised at the reduction in obesity and at the general feeling of elasticity in your limbs.
Do not forget that while you are kneading and rubbing the abdomen to draw it in and out easily without straining, at least ten times.
This helps wonderfully in the reduction of fatty deposits.
LESSON 6 – SIXTH WEEK
TO PROMOTE BEAUTY OF TONE IN SPEAKING AND SINGING VOICE.
Having done the exercises given in Lessons I and 2 while lying on your bed at night, in the morning adopt an erect standing attitude.
SLOWLY inhale breath through the nostrils. Retain your breath for five seconds. Open your mouth and exhale your 'breath with a strong and vigorous push.
Repeat the intake and exhalation of the breath as directed.
Next, take a long, deep breath and retain it five seconds. Pucker your lips as if about to whistle. Then through the opening in your lips exhale some of the breath with a vigorous push, retaining some of the air in the lungs.
Then send out a little more breath and retain and exhale again until the lungs are quite empty.
You will find a great change in the tone of your voice, and remember the tone of your voice has a great influence upon the persuasive powers of your personality.
LESSON 7 • SEVENTH WEEK 
TO CHARGE THE SYSTEM ENTIRELY WITH A  SPECIAL SUPPLY OF PRANA, ENABLING IT TO MEET EXTRA CALLS ON BODILY AND MENTAL ENERGY.
Sit in an easy but erect position; close the left nostril by keeping the thumb and forefinger on it. Then inhale through the right nostril only a long breath and send it to the chest, the upper part of the trunk and then lower. HOLD the breath for ten seconds, and then expel it through the mouth. With finger and thumb then placed to close the right nostril breathe only with the left nostril.
REPEAT TEN TIMES, breathing into alternate nostrils. Then stand erect, take SIX LONG BREATHS, retain each breath during ten seconds, while swinging your arms backwards and forwards from the shoulders.
Once again affirm to yourself while doing this exercise,
"I AM SUPPLYING MYSELF WITH EXTRA PRANA TO COMBAT EXERTIONS BODILY and MENTAL."


LESSON 8 – EIGHTH WEEK
 POWER THROUGH RELAXATION. See https://dreamhawk.com/yoga/relaxation/
Without concentration you can achieve nothing.
It may sound paradoxical, nay, even silly perhaps, but the fact remains that if you wish to obtain the power to concentrate, YOU MUST FIRST LEARN HOW TO DE-CON CENTRATE.
Try to imitate an animal—a cat, or a dog. Observe how they relax every muscle before lying' down to sleep. That is what you must do.
When you retire, relax mentally so that you lose entire control, so to speak, over your body.
Just before this try to keep your mind a blank. Just lie down easily, carelessly even, and in the quietness of the night think to your self, "I aim at perfect peace and rest, my mind and body are equally relaxed and limp."
The sleep you will obtain afterwards will be the only sleep worth having, for you will awaken from it like a giant refreshed and with a hundredfold greater capacity to concentrate on the different exercises you have received, and these exercises in their turn will enable you to live a freer, greater, wider, more joyous life than ever was yours before.
Let the thought ever uppermost in your mind be, "I AM, 'therefore, I CAN and I WILL," and health, strength and good looks will be yours.
For what are good looks, after all? Merely the outward sign of inward harmony, or in other words—OF HEALTH.
TO MY UNKNOWN FRIEND
 The exercises with which you have been supplied are absolutely certain to benefit you in every way you desire, as they have benefited many thousands. BUT REMEMBER that circumstances, conditions of living and environment are also contributory causes of our healthful state, or otherwise.
While we may not always be able to remove these en­tirely, we can do much to control their influence for evil, and turn it to an influence for good.
In the first and foremost place, we should always keep before us the vital importance of fresh air, by night as well as by day.
Secondly, the importance of drinking a sufficient quantity of water, a quart at least should be taken during the twenty-four hours.
The importance of the daily body bath cannot be over­estimated, morning and evening whenever possible.
Calm and restful sleep (as is assured by following the hints as given in the lessons, especially with regard to relax­ing the limbs before going to sleep).
Finally, as to diet. Do not worry about that and be guided by your own appetite. Eat what you fancy, but be sure you masticate your food thoroughly before swallowing, and rather miss a meal than eat when you are not hungry, simply because it happens to 'be meal time.
Pork and veal are meats best left alone entirely. Eat plenty of fruits, salads, vegetables, nuts, eggs, butter, cheese~ but 'very little meat at all times.
By following these simple rules you will maintain good health and 'enjoy life to the full.
Charles Henry Arnold
Died in 1949
Having lived past his
119th Birthday
Therefore it must be accepted that he learned or knew how to live. Perhaps you, too, can learn how to live and enjoy long life . . . from his teachings as recorded in this hook.