Bleached White Flour
Removing the germ and the bran takes away all the food value, leaving simply massive amount of carbohydrates. So as soon as the whit flour or white rice starts digestive, it turns to sugar, the arch fattener.
Bleached White Flour
"Bleached flour" is any refined flour with a whitening agent added. "Refined flour" has had the germ and bran removed and is typically referred to as "white flour".
Bleached flour is artificially aged using a bleaching agent, a maturing agent, or both. A bleaching agent would affect only the carotenoids in the flour; a maturing agent affects gluten development. A maturing agent may either strengthen or weaken gluten development.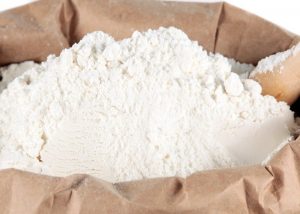 Bleached white flour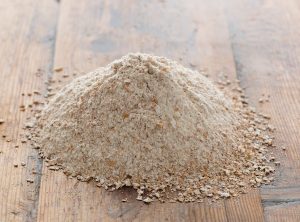 Wholewheat Flour
Click to see the
– 
Health Effects of Whole Wheat Flour vs Enriched White Flour
Additives
The four most common additives used as bleaching/maturing agents in the US are:
Some other chemicals used as flour treatment agents to modify color and baking properties include:
Common preservatives in commercial flour include: