Dragon
Because the part of our mind we name 'the unconscious' is so ancient and huge, we sometimes depict contact with it as a dragon or monster. In myths the hero is often shown doing battle with a dragon, serpent or some other monster, to get a treasure. This is probably because the dragon depicts the massive and irrational forces of the unconscious, the life urges and untamed fears and sexuality that one must face and deal with in order to gain the treasure of potential locked in sexual, mental and emotional energy. See Reaction to the unconscious; Potential
It is also the untamed or unsocialised sexual drive which can overpower or trap a girl emerging into womanhood, or threatens a youth facing manhood. The integrating it means facing one's fears of the vast power of such natural drives, and finding satisfying expression. See Meeting yourself; Reaction on Meeting Our Hugeness
Example: In the dream I entered a cave and I saw a dragon resting inside, it woke up, saw me and we stared at one another for a moment and then it moved and I saw a sack of diamonds and diamonds overflowing/ coming out from the cave wall, it looks like the dragon was guarding it.
"In Asian cultures dragons were, and in some cultures still are, revered as representative of the primal forces of nature, religion and the universe. They are associated with wisdom—often said to be wiser than humans—and longevity. They are commonly said to possess some form of magic or other supernatural power, and are often associated with wells, rain, and rivers. In some cultures, they are also said to be capable of human speech. In some traditions dragons are said to have taught humans to talk." Quoted from Wikipedia.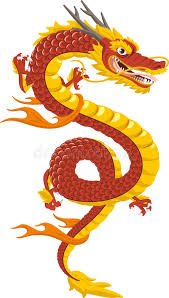 Narratives about dragons often involve them being killed by a hero. This is typical of the Christian view which is to kill anything – such a devils, sex, demons, serpents and dragons. But to kill the very basic and powerful within us is pointless, for in doing so we have lost our real source of power and creativity. The Chinese  Dragon is a mixture of a serpent and dragon. See Serpent Power
Example: I dreamed of a dragon that flew through my house at night watching over me and my family. It was only 3 feet tall or so and I only saw its silhouette in the darkened house and thought of him only as "the dragon" with no other name. I felt with him there I had nothing to worry about and felt safe and at peace. It was a very pleasant dream.
This is a very special dream. It shows the dreamer at ease and protected by the forces of life in her. She must have a very wonderful family for the dragon to protect her family. If she could at sometime imagine herself as the Dragon and be quiet and watch what changes occur in her body and feelings, she might know exactly what the dragon is in her life. It is also something that can warn you and guide you when you are faced by dangers, or lead you in the years ahead; that is why I suggest becoming closely connected to this wonderful power.
Joseph Campbell felt that the frog is another example of the dragon and other frightening monsters whose role in mythology is to guard treasure. The dragon represents the dark and frightening aspects of ones own nature; the huge instinctive feelings we usually resist or repress. We often call someone a dragon if they are fiery and aggressive, so we might use it in that way too.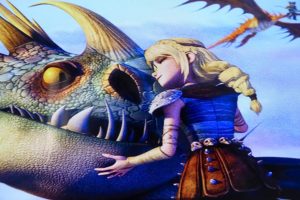 Love Your Dragon
The treasure guarded by the dragon is your Core Self, which enables one to attain real womanhood or manhood. To love the dragon is to open to the great treasures we hold within us and to know for certain that we are far more than simply a body.
Useful questions and hints:
In what way am I relating to the dragon – with fear – with strength – or cooperatively?
Did I gain any understanding or information from the dragon?
Is there any treasure or reward involved in this – if so what?
See