Underground Metro Subway
Dreams use the images of being under the ground level and basements to represent our experience of not being aware, or dimly aware of what is going on at the surface level of your everyday life.
Many people do not realise that we have several levels of life we live in. But it is now understood that our brain developed its sections over the long span of evolutionary history. Because of this it has, within and also separate from the two hemispheres of our brain, a number of levels. As our present brain evolved it developed four separate 'brains' or levels, each with its own memory, motor and other functions (David J Mahoney, 1991).
We often have no or little awareness of these levels because these  four separate 'brains' or levels, operates each with its own memory, motor and other functions What is important is that these levels are often described under collective title of 'the unconscious mind'. I see that it is important for people who want to or try to explore these deeper levels of their awareness to understand, for any expansion of our awareness takes us into the unconscious. Many people trying to do this expect entrance into heavenly worlds, but they forget they are just entering the next or first level of the unconscious, and this is where we have repressed all those things we did not face, the emotions of hurt, the childhood traumas and the fear we have run from are all here.
Of courses many people only want to go upwards and thus try to escape their unconscious to avoid doing their inner housekeeping. See Pandora's Box
We are all so full of traumas that act as huge blockages that stop us from dealing quickly with such hurts. Unfortunate most sufferers are not even aware that they have been traumatised. Traumas can occur at any time, while in the womb babies who are not loved or are stressed can suffer traumas. Some people are so full of crap that they hold on to, blaming the hurt, the depressing feelings on others, sometimes the smell becomes too much they have to end their life.
"So I came to that frontier with everything that I had. I came with everything that I am, everyone and everything that I love, everything that I possess. And I understood that the process, although it is no form of judgment, nevertheless cannot help but reveal the shadows, the lies, the falsehoods one brings. Because of this it can be a meeting that we might avoid, because we may not wish to lose or have revealed certain parts of what we are, what we hold onto, or what we have hidden within ourselves. But this was quite a wonderful feeling. I understood why Abraham was asked to bring his son to the Mount and sacrifice him. It had nothing to do with killing his son. It represents a willingness to come with everything that you love with the risk that you might lose it. Or at least, it might be revealed to you that it has no real value or place in your life."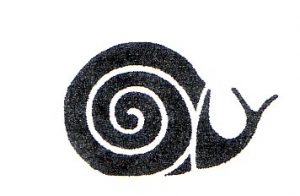 If you take time to watch where any type of memory arises from, you will perhaps realise that it arises from what you experience as a dark place in yourself. Then it is known and is held in the light of awareness. that dark place I link with the core of your existence – the great mystery of the unknown, the mystery of Life. If you care to walk into and explore that dark place you will find wonders.
If we realise that Life existed quite capably for millions of years before the self-aware human personality came on the scene. In all that time the ancestors of the modern human being survived without having a rational mind to reason with, or self consciousness to ask such questions as 'What do I do about this?' Nevertheless survival strategies were still developed in their unconscious intelligence. Our unconscious, below the ground level awareness, expresses this wisdom that was developed in humans and animals through millennia.
Life's age old unconscious processes are still the major part of our being, yet we seldom consciously meet them – except in other levels. As our physical and psychological health depend upon a reasonable co-operation between the spontaneous processes of life and our conscious decisions and actions, the encounter in dreams is vital.
: Usually symbolises inner feelings, unconscious direction and tendencies, things that influence you that act below the level of your everyday awareness. This could include childhood feelings or painful memories that are suppressed; instinctive or intuitive responses; family or personal attitudes that are deeply habitual.
The hidden side of yourself; what is going on underneath the everyday – street level – of your life; your unconscious depths of experience – ancient strata of psychological and physiological processes in you or parts of yourself you have ignored or buried.
Example: Suddenly I was in a huge underground cavern. It was hundreds of feet high and as wide. It had two great statues in it, both to do with death. The whole place overpowered me with a sense of decay and skeletal death, darkness, underground, earth, the end. I cried out in the dismal cave, 'Death, where is your sting! Grave, where is your victory!' I immediately had the sense of being a bodiless awareness. I knew this was what occurred at death. Fear and the sense of decay left me. Andrew.
Underground-Metro-Subway: Your exploration or realisation of your own usually unconscious tendencies and influences. Or perhaps what you are doing that is not accepted in general society – an 'underground' activity.
Your journeys into what is usually unconscious in you – such as realisation of childhood traits still active in you as an adult – meeting repressed sexuality – discovery of unexpressed potential or insight; something alternative you are considering or involved in – as in 'underground' newspaper; your unconscious connections with other people or things. See: tunnel.
Example: I was on a red underground train, sitting at the end of one of those carriages with door only in the middle. I noticed on the seats opposite me some cardboard boxes full of books and pamphlets. On looking at them I realised that they were mine. I got up to leave the train but the gangway was blocked by two well dressed coloured men. One of them – the furthest away – who looked whiter than the other, moved aside in a friendly fashion. The other remained in my way and I bumped into him trying to get by. Then I said "Excuse me" three times. He made no effort to move, in fact purposely ignored me. So I pushed by him, not roughly but firmly. As I stood at the doors waiting for them to open he rushed at me in anger, Our hands linked and we grappled together but I forced his hands down and felt a match for him. It went through my mind as we struggled, "This is what yoga has done." (That is, given me the strength to hold my own against the coloured man.)