Archetype of the Animus – The male in the female
The male within the female, is shown as a man in a woman's dreams. Physically a woman is predominantly female, but also has a clitoris and produces some male hormones. Psychologically, we may only express part of our potential in everyday life. In a woman, the more physically dynamic, intellectual and socially challenging side of herself such as assertiveness and taking charge of situations may be given less expression. Apart from this some features, such as innovation and creative rational thought, may be held in latency. Even if this is not true for the modern woman, there are features of her full potential that are held as secondary or latent characteristics, and are depicted by the male in female dreams.
| | |
| --- | --- |
| | Jung was not the first to recognise that we are male and female. It was seen in ancient times. |
In general we can say the man in a woman's dreams represents the woman's mental and social power, her ability to act creatively in 'the world'. It also holds in it an expression of her complex of feelings about men, gained as experience mostly from her relationship with – or lack of relationship with – her father. The animus is also a synthesis of all her male contacts. So the whole realm of her experience of the male can be represented by the man in her dream, and is accessible through the image. Femaleness or maleness must not be confused with personality as expressed as her body. The conscious personality is a very flexible and shapeshifting thing. See 

Programmed 

The Hindu male figure of Shiva with female breast. This is from an older culture and shows Shiva as a male and female figure. It was common knowledge in older cultures that our ultimate nature is everything – which includes male, female and animals. in fact all creation.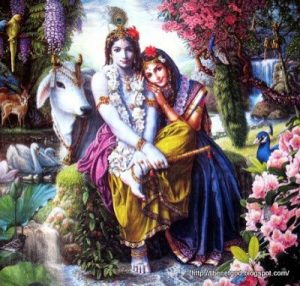 It can be male or female in quality no matter what the body gender. But in dreams, the male is the facet of dynamic action that projects into the world of this shapeshifting personality.
An ancient statue of an Aphroditus – a female with a male genitals.

One of the earliest surviving images from Athens is a fragment (late 4th century BC), found in the Athenian agora, of a clay mould for a terracotta figurine. The figurine would have stood about 30 cm high, represented in a style known as άνασυρόμενος (anasyromenos), a female lifting her dress to reveal male genitals,[7] a gesture that was believed to have apotropaic qualities, averting evil influences and bestowing good luck.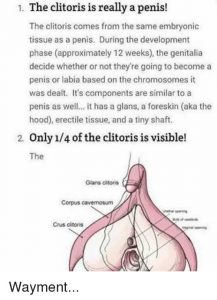 As Jung says in Man and His Symbols:
"The animus, just like the anima, exhibits four stages of development as male images in women's dreams or fantasies. He first appears as a personification of mere physical power-for instance, as an athletic champion or "muscle man." In the next stage he possesses initiative and the capacity for planned action. In the third phase, the animus becomes the "word," often appearing as a professor or clergyman. Finally, in his fourth manifestation, the animus is the incarnation of meaning. On this highest level he becomes (like the anima) a mediator of the religious experience whereby life acquires new meaning. He gives the woman spiritual firmness, an invisible inner support that compensates for her outer softness. The animus in his most developed form sometimes connects the woman's mind with the spiritual evolution of her age, and can thereby make her even more receptive than a man to new creative ideas. It is for this reason that in earlier times women were used by many nations as diviners and seers. The creative boldness of their positive animus at times expresses thoughts and ideas that stimulate men to new enterprises".
The animus can be depicted in a dream by an heroic or spiritual male figure, by her brother or father, a giant, a lion or bull. The animus can be wonderfully creative or powerfully destructive, depending upon ones relationship with it. Cultural symbols one may use are of leader figures from either national or religious backgrounds; a male dwarf; a medicine man such as a shaman, or a man the woman is marrying. The negative aspect of the animus may show as the seducer, the man who imprisons or leads her into danger or tortures or beats her. The positive animus shows as the man who solves problems, shows how things work, exhibits love despite trials, and is the deliverer from death. P. W. Martin says that more than anything else the animus figure has two characteristic marks: energy and ambivalence.
Marie von Franz says of the animus that it often takes the negative form of a 'sacred conviction' in a woman rather than erotic fantasies. When a woman has such an animus impulse working in her she may be recognised by the way she preaches her particular 'sacred conviction' in a loud and sometimes masculinised voice. She may even impose such beliefs on others in 'brutal emotional scenes'. Such a woman may be at times obstinate, cold and inaccessible. An example of a woman with such a sacred conviction is Joan of Arc. While Bluebeard is an example of a negative animus figure.
These convictions a woman may hold are related to the present situation or the woman's own personality. They simply ARE. The negative animus may also lead a woman into destructive relationship with her husband or children. Von Franz quotes the story of a woman who showed her a picture of the woman's son who died by drowning at 27. The woman commented that 'I prefer it this way: better than giving him away to another woman.' Such hidden possessiveness and domination can lead to awful situations in those related to such a woman, making it difficult for children to become independent, and husbands to become men.
Good relationship with or marrying the man
Shows the woman integrating her own ability to be independent and capable in outwardly active terms. This makes her more whole, balancing her 'female' qualities. She would then be less dependent upon an external male to feel whole. It also shows the woman meeting her experience of her father in a healing way. This enables the woman to have a realistic relationship with an actual man. It also brings a sense of connectedness between her conscious self and what she senses as the 'commercial' world. See: Archetype of the father; Digest.
This marriage – a sacred marriage – may take many dreams and personal growth to find an actual full marriage in ones inner world. This can be seen also in the integration of the female in the male. See Integrating the female in the male
Example: The girl was confiding in me; telling me she'd met the man of her dreams and she was so happy. The man turned out the be a married man in his 70s whom I would probably characterise as being a good, kind person but who is also rather bound up with getting things 'right' – he likes loads of meetings and organisation. The young girl who was called Mary was naive, bubbly and not particularly bright.
Maybe there is a clue in the name Mary. The old guy, Joseph married the young girl Mary and couldn't or didn't father the child. So she had a virgin birth. But such stories are actually fables, that need to be understood. Joseph worked with wood, the already grown – the intellect. As your dream suggests, more interested in organising and getting things right, all typical of an intellectual approach. Mary, as a young girl represents someone who is not conditioned by pre-conceived ideas. In effect she is a virgin ready to receive something special. So if we consider that your dream has a little of that in, it certainly doesn't suggest the old man and the young girl getting together. Also I think you may be looking at this from an intellectually analytical viewpoint. And maybe the young girl has a lot of possibilities that you could mature with some patience. Maybe even to a virgin birth of wonderful new possibilities, when you let go of preconceived ideas. See How I Became A Virgin
A vast number of myths and fairy tales tell of a prince, turned by witchcraft into a wild animal or monster, who is redeemed by the love of a girl-a process symbolising the manner in which the animus becomes conscious. Very often the heroine is not allowed to ask questions about her mysterious, unknown lover and husband; or she meets him only in the dark and may never look at him. The implication is that, by blindly trusting and loving him, she will be able to redeem her bridegroom.  But  this  never  succeeds.  She always breaks her promise and finally finds her lover again only after a long, difficult quest and much suffering.
The parallel in life is that the conscious attention a woman has to give to her animus problem takes much time and involves a lot of suffering. But if she realises who and what her animus is and what he does to her, and if she faces these realities instead of allowing herself to be possessed, her animus can turn into an invaluable inner companion who endows her with the masculine qualities of initiative, courage, objectivity, and spiritual wisdom.  Quoted from The process of individuation  by Marie von Franz in Man and his Symbols by Carl Jung.
Example: I told my family members…they were all sitting at a large dining room table…that I was marrying Jesus.  It was an odd dream as they were all there in one place…they were mostly the women in my family who have neither been strong for themselves or supportive of me…pretty toxic.
In this dream the woman is taking a real step to integrate with her ideal man – Jesus often represents the best, our  whole enormous potential that is usually not expressed by us. There are still things in the way though, the opinions and influence of her family. See Potential
Here is a dream of the union achieved.
Example: In my being I am Radha and Krishna.  In me they both live in a wonderful union of bliss.  I am both the incarnation of godhead and also the worshipper before that wonder.  That this wonder can live in me is beyond my understanding.  I feel all this because I am that blissful union of Krishna and Radha.  In myself I know the union and the love.  I have been and am that sweet love forever joined.
Integrating ones male self is not done by acting it out by trying to be a physical male. Integrating our male does not mean dressing up in male clothes or even having an operation. That is further developing an unbalanced self. Integration means having both the female and the male self equally developed. That is wholeness. So therefore being firmly female, male or homosexual are all unbalanced. It takes courage and hard work to achieve. See Life's Little Secrets
 Negative relationship with ones animus
By nursing secret destructive attitudes, a wife can drive her husband, and a mother her children, into illness, accident, or even death. Or she may decide to keep the children from marrying-a deeply hidden form of evil that rarely comes to the surface of the mother's conscious mind. (A naive old woman once said to me, while showing me a picture of her son, who was drowned when he was 27: "I prefer it this way: it's better than giving him away to another woman.")
A strange passivity and paralysis of all feeling, or a deep insecurity that can lead almost to a sense of nullity, may sometimes be the result of an unconscious animus opinion. In the depths of the woman's being, the animus whispers: "You are hopeless. what's the use of trying? There is no point in doing anything. Life will never change for the better."
Unfortunately, whenever one of these personifications of the unconscious takes possession of our mind, it seems as if we ourselves are having such thoughts and feelings.
The ego identifies with them to the point where it is unable to detach them and see them for what they are. One is really "possessed" by the figure from the unconscious. Only after the possession has fallen away does one realise with horror that one has said and done things diametrically opposed to one's real thoughts and feelings-that one has been the prey of an alien psychic factor.  
Like the anima, the animus does not merely consist of negative qualities such as brutality, recklessness, empty talk, and silent, obstinate, evil ideas. He too has a very positive and valuable side; he too can build a bridge to the Self through his creative activity. The following dream of a woman of 45 may help to illustrate this point:
Two veiled figures climb onto the balcony and into the house. They are swathed in black hooded coats, and they seem to want to torment me and my sister. She hides under the bed, but they pull her out with a broom and torture her. Then it is my turn. The leader of the two pushes me against the wall, making magical gestures before my face. In the meantime his helper makes a sketch on the wall, and when I see it, I say (in order to seem friendly), "Oh! But this is well drawn!" Now suddenly my tormentor has the noble head of an artist, and he says proudly, "Yes, indeed," and begins to clean his spectacles.
The sadistic aspect of these two figures was well known to the dreamer, for in reality she frequently suffered bad attacks of anxiety during which she was haunted by the thought that people she loved were in great danger – or even that they were dead. But the fact that the animus figure in the dream is double suggests that the burglars personify a psychic factor that is dual in its effect, and that could be something quite different from these tormenting thoughts. The sister of the dreamer, who runs away from the men, is caught and tortured. In reality this sister died when fairly young. She had been artistically gifted, but had made very little use of her talent. Next the dream reveals that the veiled burglars are actually disguised artists, and that if the dreamer recognises their gifts (which are her own), they will give up their evil intentions. Quoted from Man and his Symbols by Carl Jung
To be in conflict with the man, or unable to make real physical and pleasurable contact with him
Suggests difficulty in meeting what may have been a painful or threatening experience of father or some other man. This can lead to lack of ability to make clear judgements, and lack of decisiveness in areas outside of feeling values. She is prone to acceptance of collective or long held social norms without question; family or national attitudes not applicable to present situations; and 'reasoning' which actually arises out of emotions connected to such family or social norms. Actual relations with men will be difficult, or entered into simply as a duty. Emotional or intimate merging is threatening because it brings the woman close to the conflicts and pain connected with father/man. Sex may be possible but not a close feeling union. See: man.
The Mystical Marriage
This marriage between the two sides of you is fairly clearly shown in dreams, and even the Bible tells how important this marriage is, "For many are invited, but few are chosen"
"When you make the two into one, and when you make the inner as the outer, and the upper as the lower, and when you make male and female into a single one, so that the male shall not be male, and the female shall not be female: . . . then you will enter [the kingdom]." Quoted from 'The Gnostic Apostle Thomas'
Useful Questions and Hints:
Am I still at odds with my internal male – if so what still stands in the way of unity?
If I have found unity with my inner male what has this brought into my life?
Is my form of reasoning really a form of intense emotional conviction?
What are my dreams saying about how I can find a greater unity with my male self?
Try these to work on or heal any aspect of the animus – Talking As – Processing Dreams – Active Imagination.